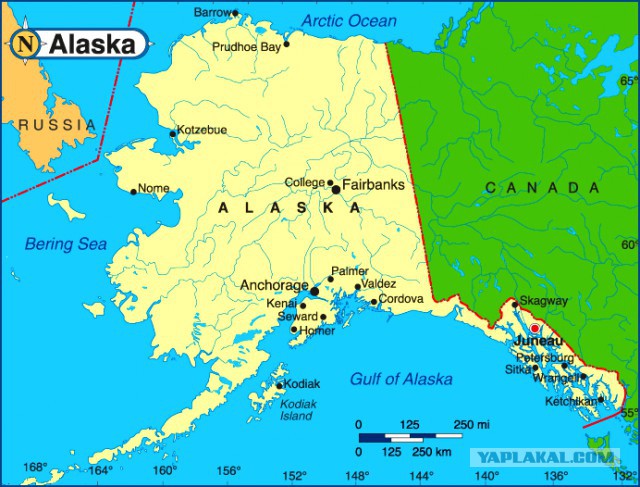 We visited Alaska in late August, 2015.  First stop Anchorage.  Not much to do here except take a bike trip along the coastal trail right in the city.  You pass a lot of cool scenery, mostly huge mountains, volcanoes in the distance, water views, tributaries, lots of birds and forested areas.  WE searched everywhere for Moose, and never saw one.  We rented bikes and rode for 12 miles stopping along the way.  Took 4 hours.  Was a great morning.  In the afternoon we drove through The  University of Alaska to check it out. Other than that Anchorage is not too exciting.
If you click on photo's in this blog they open up much sharper.  Don't know why they all look out of focus because they are not, just click to open if you want.
We left Anchorage and drove the Scenic Seward Highway out of Anchorage.  Views of the Bay and Ocean were amazing.  Everywhere you looked were huge mountains. We drove the Kenai Peninsula stopping along the way. Even though it was August it was 60 degrees out. Cold and windy.
The official Guide Says:
Welcome to The Kenai, Alaska's Playground; here you will discover what Alaskans already know, The Kenai is not behind safety glass, or a deck rail. Your face feels the cold wind on the train and your heart pounds with the strike of a monster fish. Your adrenaline rushes at the sight of a bear, and your skin chills as you step on a glacier.

Nothing about the Kenai Peninsula is formal or stuffy. In fact, no other destination offers such an up close and personal Alaskan experience. With over 15,000 square miles of extraordinary adventure and excitement to choose from, even the rest of the state comes here when they need a reminder of why they moved to Alaska in the first place. That's why we are known as Alaska's Playground.
we stopped to have lunch in view of the Glacier along the stream.  We stopped at a Walmart to stock up on food and things for our journey over the next 2 weeks.  We also ate at a McDonalds and they don't have a "dollar menu" because prices are more expensive here they have a "two dollar" menu.  That is funny.
We drove to PORTAGE GLACIER.  Took a ferry ride on Portage Lake.  Learned why the lake is crystal clear blueish/green and why there are "ice bergs" in the lake.
FUN FACT: This lake was formed because of the melting glacier into the valley, creating the lake.  We also learned about "ice worms" and how they are in all ice bergs and glaciers and how they dig around and create air pockets.  Very interesting.  We saw real ice worms.  Small, thin and brown, squiggly.
While on the ferry we saw and heard a big chunk of the Glacier come off. That is called calving. It was really cool to see it fall down, then after there was a ripple of waves and a new iceberg floating around. COOL
Next we headed toward the Alaska Wildlife Conservation Center.  Click here to learn more about it     wildlife conservation center.  
What a spectacular place, surrounded by the prettiest mountains and streams, this place had so many animals, you could walk or drive around. It is NOT a zoo, completely different.  We loved the Moose the best.  Took a lot of photo's.
We continued along the Scenic Seward Highway in the Kenai Penninsula and headed toward Cooper Landing.  We stayed 3 nights at Drifters Lodge located directly on the Kenai River.  I learned so much here, especially about Salmon and the very famous Kenai River.  We stayed in a shared cabin, our cabin had shared living room, kitchen and bathroom with another family.  A grandfather and his grandson (age 11) from North Carolina who vacation here every year.   People who come her are avid Fisherman.  We are not, but Dad went fly fishing anyway one day.  Caught 5 fish
.
Drawing in front of the Kenai River.
RIver Raft down the Kenai. We saw Eagles.
While he was fishing, Mom, Sawyer and I went to the Russian River (close by). Very shallow and thousands, I mean thousands, of Salmon were swimming upstream. We borrowed boots from the lodge and went in the river.  They swam through our legs and we tried to catch them with our hands.  So much fun.  Freezing water though.  So easy to catch here with a net. The State Park limits you to 4 a day.  I learned there are 5 types of Salmon.
Click on the photo's to see them more clearly and larger.
If you look closely you can see the RED SALMON swimming by.  Sawyer and I had lots of fun trying to catch these.  When we got back to our cabin, it was nice to just relax and watch the boats go by on the Kenai River.
Spotting Salmon swimming upstream  along the Kenai River. We took a 3 hour rafting trip, saw 5 EAGLES  nesting and flying.  Our first time spying Eagles in the wild.
FUN FACT:  Male and Female Eagles have white heads.  A baby eagle is all brown and called a "juvinile" Eagle.  
Sawyer and I designed a game called "The Salmon Run" it is similar to "Candy Land" but "fish related" with all the rivers, different kinds of fish and things we learned.  We drew it up, made cards and dice and played the rest of the trip with it. It was sad to leave Drifters Lodge.
We continued our drive to Soldotna.  From there took small plane to our next destination:
Aerial view of Bear Mountain Lodge. It is on the shore of the Bay and we arrive by small plane and landed right on this beach.
We went to a place called BEAR MOUNTAIN LODGE.  We flew there on a small plane that landed on the beach.  This place is so remote, so removed from everything.  There were only the 4 of us here and another cool couple from Oregon who are travelers too.  Lauren became my "grown up" friend.  The guide and the cook/maintenance guy were here too.  The both treated us all like family and we were free to roam and go on bear hunts with him anytime of day, lots of times per day and even the night.  The cook made us anything and we got to go in the kitchen to see the freezer ( so big it could fit a bear in there).  He made us snacks and deserts every day.   It stayed light out until about 11pm so Long days. We made fire pits and waited for the bears to walk by. Here is what the guidebook says:
Bear Mountain Lodge is a remote lodge tucked away in the most beautiful corner of Alaska; with some of the best coastal brown bear viewing in the world. The lodge & cabins are on some of the only private property on the north side of the bay surrounded by Lake Clark National Park. The lodge is located just south of Mt.Illiamna in Chinitna Bay. Chinitna Bay is known to have world class bear viewing that you get the pleasure of viewing the wildlife in their natural habitat. No lines, no timed platforms, no large crowds, and we are the ONLY full service lodge in Chintna Bay

These are just some of the photo's that Mom or Dad took. click on them to open bigger.
We stayed 3 nights even though we were supposed to stay 1 night.  The wind was too strong for the small plane to fly so our flight depended on the weather and we got to stay extra days.  It was awesome!!
This is me in the morning searching for Bear tracks.
Look I see a Bear.
At night we would have camp fire looking for the bears to walk by. It stayed light out up until about 11pm.
Bear with Fish.  Our cabin was the one on the right side. Basic but comfy.
We took so many photo's of bears these are only a few.  We saw them by the river, on the beach, in the water, eating, playing and walking.  I even saw one stand up not too far from me.  He was huge and scary.  Dad got scared and we backed away quick.
Sawyer and I spent a lot of time playing outside.  We made up a game to hit the Salmon with the Stick.
We liked walking the beach each day and night. Being here is like being in another land, it is so desolate. Only a few small cabins with part time families living in them. Otherwise this place is deserted, except for bears, moose, foxes, and birds.
spotting bears on the shore.
this bear played on this log for 30 minutes, rolling on and off of it.  We watched him from a truck we were in. 
Moose antlers, very heavy, and this is only one side of the antler.
There was no TV, We played  board games, cards and with a soccer ball they had here.
*************************************************************************
After returning by small plane to Soldotna we continued our drive to Seward, Alaska.  Seward is a harbor town, this is where the cruise ships often start or finish. This is how most people see Alaska, from a cruise ship.   FUN FACT: learn how Seward got its name and how the US purchased Alaska from Russia.
How much do you think a state is worth? On March 30, 1867, Secretary of State William H. Seward agreed to purchase Alaska from Russia for $7.2 million. Do you think this was too much to pay for a piece of land that was mostly unexplored? At the time, critics thought Seward was crazy and called the deal "Seward's folly.But Seward had wanted to buy Alaska for a long time. Alaska is so large that the addition of this land would increase the size of the U.S. by nearly 20 percent. Russia had established a presence in Alaska in the early 18th century and offered to sell it to the United States. Ultimately, buying Alaska proved to be a very good move. Major discoveries of gold were made there in the 1880s and 1890s. These discoveries brought attention and people to Alaska. Today, petroleum transported across the state through a pipeline is Alaska's richest mineral resource. Do you know when Alaska became a state?
The reason for us going to Seward was to do the Kenai Fjords National Park one day Cruise.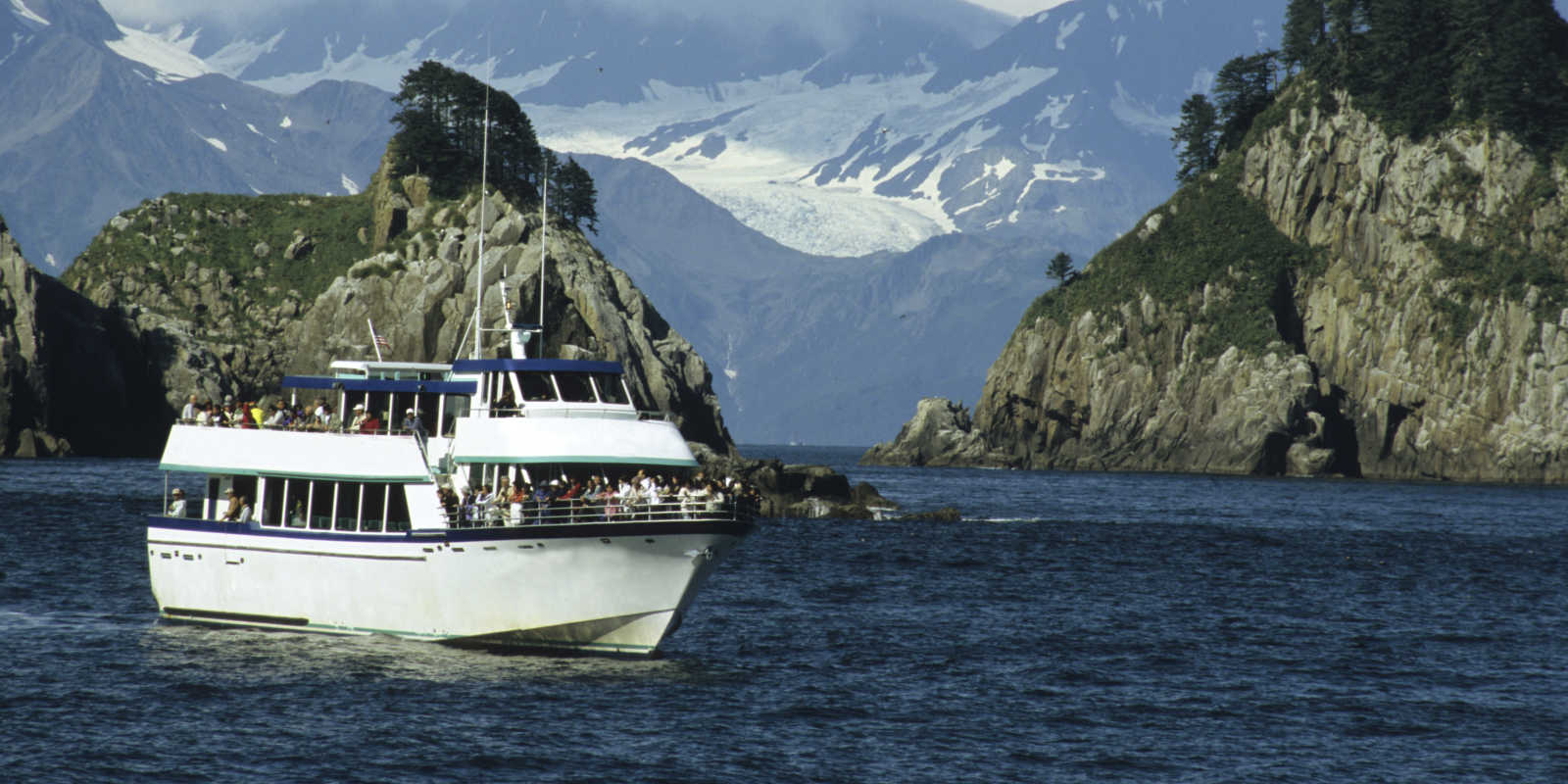 these photos  taken from the internet.
We cant find our photos from our Kenai Fjords Cruise. I think Mom deleted them.
This is Alaska's most popular wildlife and glacier cruise! We departed from Seward, Alaska, and were provided an in-depth experience of Kenai Fjords National Park's abundant wildlife, alpine and tidewater glaciers.  My parents enjoyed this.  It was a very windy day, the boat was rocking. It was a 6 hour cruise.  I saw the whales, birds, seals, and glaciers.   After 4 hours I had enough.  Sawyer fell asleep at the last hour.   Too windy, too much rocking on the boat, but they did have good snacks and hot chocolate that were included and they gave us extra cookies. I took a lot of extra cookies. I think we were one of the few kids on the boat, mostly adults.
Tours were fully narrated by our experienced captains and included a visit to the Alaska Maritime National Wildlife Refuge, home to teeming seabird rookeries. I spotted the whales first and yelled to the captain…"There they are!!" everyone rushed over to the side of the boat.  We learned about a bird called the Puffin.  FUN FACT:  The puffin eats so much fish that his belly gets huge. He is so fat that he can not fly, he has to "do his business" before he can fly again. 
Sawyer would crack up at this.  We also visited the Sea Life Center
in Seward. Kind of like an aquarium. We got to touch sea stars, urchins, and other things that on the bottom of the sea.
Spent a day at EXIT glacier just outside of Seward.   The day we were here was the same day President Obama was in this area of Alaska and the security was all over.  Thank god he did not go to EXIT glacier the same day we did, he went the next day
.
I learned so much about Glaciers and reading the info signs along the route were interesting.  We ate our picnic lunch at the top of the trail (mom always packs lunch and dad carries the backpack).   FUN FACT:

The huge Harding Icefield on Alaska's Kenai Peninsula shed some of its mass over the past year and Exit Glacier, which spills out of that 700-square mile icefield, retreated more than in any other single year since annual mapping of the terminus began in 2005, according to National Park Service data.
These are the highlights of 2 weeks in Alaska.  Took side trips, went on hikes and enjoyed nature and spectacular scenery.  I like Alaska.   FUN FACT: Look how big ALaska is compared to the U.S.  I bet  you never realized this…
---